We Recommend:

Bach Steel - Experts at historic truss bridge restoration.

Torrence Avenue Grand Calumet River Bridge
Primary Photographer(s): Nathan Holth
Bridge Documented: August 11, 2006, October 2010, and September 7, 2011
Location
Chicago: Cook County, Illinois: United States
Rehabilitation Date
1970
Main Span Length
306.0 Feet (93.3 Meters)
Structure Length
522.0 Feet (159.1 Meters)
Roadway Width
44 Feet (13.41 Meters)
Spans
1 Main Span(s) and 4 Approach Span(s)
Inventory Number
16093404567


View Information About HSR Ratings
Bridge Documentation
This bridge no longer exists!
Bridge Status: Demolished and replaced.
This bridge is very similar to the Sag Bridge on Kingery Highway. Like that bridge, this Torrence Avenue bridge is an amazingly complex truss bridge. Any truss bridge is complex, but this bridge utilizes the Pennsylvania truss configuration, which is among the more complex configurations. Moreover, there is a very extensive bracing network composing this bridge. The portal bracing itself is massive, and in between extensive lateral and sway bracing fills in the gap. There is extensive lattice present on the riveted built-up steel beams that compose the bridge which only further adds to the complexity of the bridge. The bridge retains original lattice railings on the cantilevered sidewalks, original floorbeams, and original deck stringers and the trusses appear to be essentially unaltered making the historic integrity of the truss excellent. The approach spans to the bridge have been replaced with pre-stressed concrete spans. The replacement of these approach spans does not diminish the historic and technological significance of the truss span which is individually significant as a long span example and unaltered example of its type. The bridge stands out as one of the most significant fixed truss bridges in Cook County's large collection of historic bridges. It is also one of the most beautiful structural works of art in the city, the beauty of the bridge derived solely from the functional superstructure and not from any architectural treatment or adornment. This is a truss bridge that clearly exhibits why a historic truss bridge has a beautiful geometric art found in no other bridge type and also not found in any modern truss bridge, which would be far more plain and simplistic in design. The maintenance and preservation of this bridge is essential.
As originally built, the bridge had four simply spanning t-beam spans for approach spans. In 1970, these were replaced with pre-stressed concrete box beams. At that time, the deck of the truss span was also replaced. Additional repairs occurred in 1995 which included concrete repair of the substructure. A portion of the truss was cleaned and painted in 1997. The bridge sits on concrete piers and abutments that are built on a timber pile foundation.
The structural rating of the deck and superstructure for this bridge dropped dramatically in 2009. However the reality is that the drop was not because of the historic truss, it was due to the 1970 approach spans which had deteriorated and apparently were demonstrating that modern bridges may not be as durable and long-lived as historic bridges like the main truss span. The approach span superstructures will likely need to be replaced once again. On the other hand, the historic truss span remains in decent condition, however the time to make some repairs, especially to the lower part of the bridge where winter deicing salt has taken a toll has come. Additionally, the bridge would benefit greatly from a repainting at this time. If paint is maintained on a historic truss bridge, and the bridge is not overloaded, the bridge will not deteriorate and should offer centuries of service. Choosing to make repairs to the truss sooner rather than later will keep costs down, and reduce the amount of repairs and alterations needed for the historic bridge. At this time, rehabilitating this historic bridge would be drastically less expensive than demolition and replacement.
It is also worth noting that this bridge is owned and maintained by the Illinois Department of Transportation. It is right on the edge of Chicago city limits, and has been sporting a white paint job like Chicago used to use on its bridges, but is a state owned bridge. Originally, this was a bridge built and owned by the county. The bridge had standard Cook County plaques, but these appear to have been removed or stolen. The original plans for the bridge had a draft for the plaques, so much of the information the plaques conveyed was recovered as shown on this page.
Main Plaque (Draft As Sketched In Plans)

TORRENCE AVENUE BRIDGE
OVER LITTLE CALUMET RIVER

SECTION
STATE AID ROUTE
COOK COUNTY
BUILT 193

NAME OF CONTRACTOR
CONTRACTOR

H. C. TAYLOR
BRIDGE ENGINEER

GEORGE A. QUINLAN
SUPERINTENDENT OF HIGHWAYS

County Plaque (Draft As Sketched In Plans)

BUILT 193 BY
BOARD OF COUNTY COMMISSIONERS
OF COOK COUNTY

PRESIDENT CLAYTON F. SMITH

ROAD AND BRIDGE COMMITTEE


DANIEL RYAN
JOHN E. TRAEGER
CHAIRMAN
VICE-CHAIRMAN




FRANK BOBRYTZKE
WILLIAM BUSSE
H. WALLACE CALDWELL
CARL J. CARLSON
MRS. ELIZABETH A. CONKEY
WILLIAM N. ERICKSON
FRED FISCHMAN
MAURICE F. KAVANAGH
PETER M. KELLY
MARY MCENERNEY
GEORGE A. MILLER
MRS. LUCY PALERMO

Rehabilitation Plaque

STATION 21 + 26.71

LITTLE CALUMET RIVER

REBUILT 1970 BY

COOK COUNTY

SEC. 1112.1 - 15D - Z - BR

LOADING HS 20

Historic Bridges of Chicago and Cook County


Complete Bridge List
Chicago and Cook County are home to one of the largest collections of historic bridges in the country, and no other city in the world has more movable bridges. HistoricBridges.org is proud to offer the most extensive coverage of historic Chicago bridges on the Internet.
General Chicago / Cook County Bridge Resources
Chicago's Bridges - By Nathan Holth, author of HistoricBridges.org, this book provides a discussion of the history of Chicago's movable bridges, and includes a virtual tour discussing all movable bridges remaining in Chicago today. Despite this broad coverage, the book is presented in a compact format that is easy to take with you and carry around for reference on a visit to Chicago. The book includes dozens of full color photos. Only $9.95 U.S! ($11.95 Canadian). Order Now Direct From The Publisher! or order on Amazon.
Chicago River Bridges - By Patrick T. McBriarty, this is a great companion to Holth's book shown above. This much larger book offers an extremely in-depth exploration of Chicago's movable highway bridges, including many crossings that have not existed for many years. Order Now Direct From The Publisher! or order on Amazon.
View Historic American Engineering Record (HAER) Overview of Chicago Bascule Bridges (HAER Data Pages, PDF)
Chicago Loop Bridges - Chicago Loop Bridges is another website on the Internet that is a great companion to the HistoricBridges.org coverage of the 18 movable bridges within the Chicago Loop. This website includes additional information such as connections to popular culture, overview discussions and essays about Chicago's movable bridges, additional videos, and current news and events relating to the bridges.
Additional Online Articles and Resources - This page is a large gathering of interesting articles and resources that HistoricBridges.org has uncovered during research, but which were not specific to a particular bridge listing.

Photo Galleries and Videos: Torrence Avenue Grand Calumet River Bridge
Original / Full Size Photos
A collection of overview and detail photos. This gallery offers photos in the highest available resolution and file size in a touch-friendly popup viewer.
Alternatively,
Browse Without Using Viewer

Mobile Optimized Photos
A collection of overview and detail photos. This gallery features data-friendly, fast-loading photos in a touch-friendly popup viewer.
Alternatively,
Browse Without Using Viewer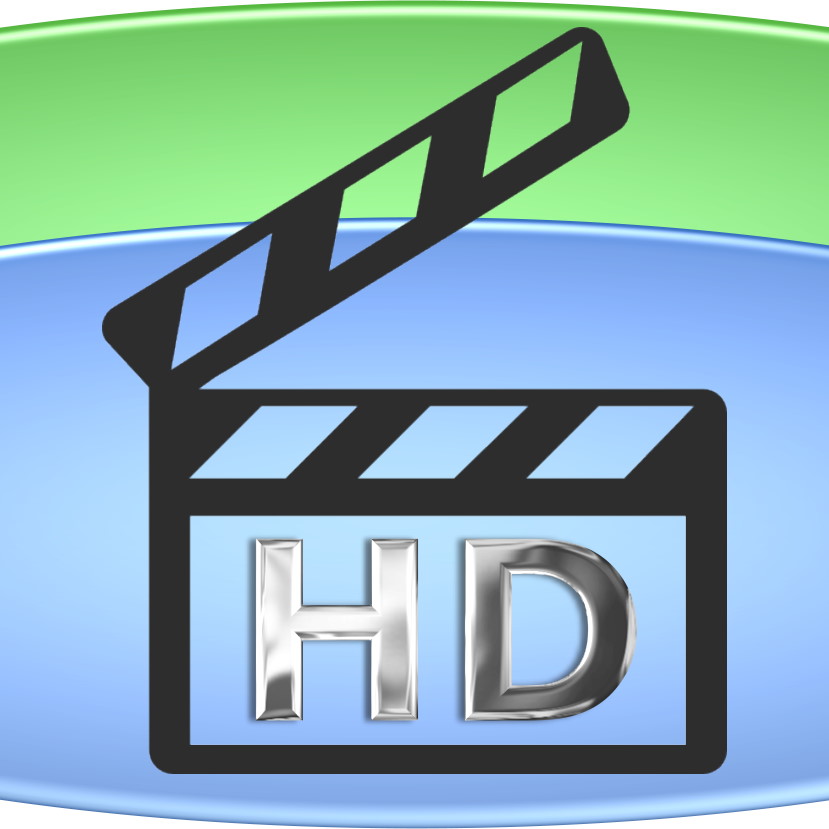 Full Motion Video
Streaming video of the bridge. Also includes a higher quality downloadable video for greater clarity or offline viewing.

Maps and Links: Torrence Avenue Grand Calumet River Bridge
This historic bridge has been demolished. This map is shown for reference purposes only.
Coordinates (Latitude, Longitude):

Search For Additional Bridge Listings:
Bridgehunter.com: View listed bridges within 0.5 miles (0.8 kilometers) of this bridge.

Bridgehunter.com: View listed bridges within 10 miles (16 kilometers) of this bridge.
HistoricBridges.org Bridge Browser: View listed bridges within 0.5 miles (0.8 kilometers) of this bridge.
HistoricBridges.org Bridge Browser: View listed bridges within 10 miles (16 kilometers) of this bridge.
2021 National Bridge Inventory: View listed bridges within 0.5 miles (0.8 kilometers) of this bridge.

Additional Maps:
Google Streetview (If Available)
GeoHack (Additional Links and Coordinates)
Apple Maps (Via DuckDuckGo Search)
Apple Maps (Apple devices only)
Android: Open Location In Your Map or GPS App
Flickr Gallery (Find Nearby Photos)
Wikimedia Commons (Find Nearby Photos)
Directions Via Sygic For Android
Directions Via Sygic For iOS and Android Dolphin Browser
USGS National Map (United States Only)
Historical USGS Topo Maps (United States Only)
Historic Aerials (United States Only)
CalTopo Maps (United States Only)


© Copyright 2003-2023, HistoricBridges.org. All Rights Reserved. Disclaimer: HistoricBridges.org is a volunteer group of private citizens. HistoricBridges.org is NOT a government agency, does not represent or work with any governmental agencies, nor is it in any way associated with any government agency or any non-profit organization. While we strive for accuracy in our factual content, HistoricBridges.org offers no guarantee of accuracy. Information is provided "as is" without warranty of any kind, either expressed or implied. Information could include technical inaccuracies or errors of omission. Opinions and commentary are the opinions of the respective HistoricBridges.org member who made them and do not necessarily represent the views of anyone else, including any outside photographers whose images may appear on the page in which the commentary appears. HistoricBridges.org does not bear any responsibility for any consequences resulting from the use of this or any other HistoricBridges.org information. Owners and users of bridges have the responsibility of correctly following all applicable laws, rules, and regulations, regardless of any HistoricBridges.org information.