We Recommend These Resources:

Bach Steel - Experts at historic truss bridge restoration.

Two Cent Bridge
Ticonic Foot Bridge
Primary Photographer(s): Nathan Holth
Bridge Documented: June 17, 2012
Key Facts
Location
Waterville: Kennebec County, Maine: United States
Technical Facts
Rehabilitation Date
2012
Main Span Length
400 Feet (121.9 Meters)
Structure Length
Not Available
Roadway Width
6 Feet (1.83 Meters)
Spans
1 Main Span(s) and 2 Approach Span(s)
NBI Number
Not Applicable


View Information About HSR Ratings
Bridge Documentation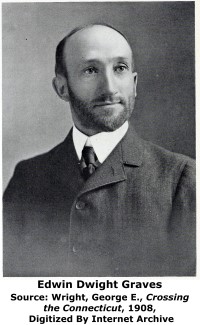 This bridge is a very large example of a suspension foot bridge. Suspension foot bridges were built throughout the United States as a solution for situations where pedestrians needed to access a location, but vehicular access was not needed. Due to their design, suspension foot bridges tend to move quite noticeably under live load (people walking on the bridge) which has led to these bridges often being called "swinging bridges".
This bridge is composed of an impressive 400 foot main span. The eastern end has a steel stringer approach span and the western end has a pony truss approach span.
This bridge was built to provide workers in Waterville with access to a Hollingsworth and Whitney Company factory. The company was a paper producer.
The Two Cent Bridge's name comes from the toll that was originally charged to use the bridge by the owner of the bridge, the Taconic Bridge Company. Tolls ended at the bridge in 1960 when the bridge was given to the city of Waterville. The shell of a toll building, either a restored or reconstructed structure, remains in place at the western end of the bridge.
This bridge was a replacement for a short-lived bridge built in 1901 that was destroyed in a flood. The 1901 bridge had a one cent toll, and when it was replaced in 1903, the toll became two cents.
In 2012, the bridge was rehabilitated for continued pedestrian use. This effort is positive and represents a commitment to the preservation of this important historic bridge. The metal grate deck of the bridge was replaced. Also, the horizontal wind cables that provide bracing for the bridge against wind were replaced.
Also as part of this 2012 project, the original lattice railing on the bridge was removed and replaced with a modern railing. The replacement railing in general is a good choice for the bridge, since it looks dignified, has a metal design that compliments the fact that the bridge is a metal bridge, and also the railing does not block the view of the stiffening truss and other structural details of the bridge. However, it is most unfortunate that the original lattice railings were removed. It would have been nice to see these original railings left in place behind the new railings. Alternatively, perhaps some creative engineering could have retrofitted the existing original railing to meet current safety requirements. One of the unusual, and unexplained aspects of surviving pedestrian suspension foot bridges is that most suffer from a loss of large amounts of original bridge material. While the removal of the railing is not a major loss of integrity, and the Two Cent Bridge still retains higher than average historic integrity, this is a loss nonetheless. This railing replacement was on-going and nearly complete when HistoricBridges.org documented the bridge. However, a few segments of the original railing remained (most notably on the pony truss span) and were photographed by HistoricBridges.org.
Also as part of the 2012 rehabilitation project the pony truss was apparently raised up.

Photo Galleries and Videos: Two Cent Bridge

Maps and Links: Two Cent Bridge
Coordinates (Latitude, Longitude):

View Bridge Location In:
Bridgehunter.com: View listed bridges within a half mile of this bridge.

Bridgehunter.com: View listed bridges within 10 miles of this bridge.
Google Streetview (If Available)
Apple Maps (Via DuckDuckGo Search)
Apple Maps (Apple devices only)
Android: Open Location In Your Map or GPS App
Flickr Gallery (Find Nearby Photos)
Wikimedia Commons (Find Nearby Photos)
Directions Via Sygic For Android
Directions Via Sygic For iOS and Android Dolphin Browser
USGS National Map (United States Only)
Historical USGS Topo Maps (United States Only)
CalTopo Maps (United States Only)


© Copyright 2003-2021, HistoricBridges.org. All Rights Reserved. Disclaimer: HistoricBridges.org is a volunteer group of private citizens. HistoricBridges.org is NOT a government agency, does not represent or work with any governmental agencies, nor is it in any way associated with any government agency or any non-profit organization. While we strive for accuracy in our factual content, HistoricBridges.org offers no guarantee of accuracy. Information is provided "as is" without warranty of any kind, either expressed or implied. Information could include technical inaccuracies or errors of omission. Opinions and commentary are the opinions of the respective HistoricBridges.org member who made them and do not necessarily represent the views of anyone else, including any outside photographers whose images may appear on the page in which the commentary appears. HistoricBridges.org does not bear any responsibility for any consequences resulting from the use of this or any other HistoricBridges.org information. Owners and users of bridges have the responsibility of correctly following all applicable laws, rules, and regulations, regardless of any HistoricBridges.org information.