We Recommend:

Bach Steel - Experts at historic truss bridge restoration.

Swing Bridge
Primary Photographer(s): Nathan Holth
Bridge Documented: May 13, 2018
Location
Newcastle upon Tyne and Gateshead: North East, England: United Kingdom
Rehabilitation Date
Not Available or Not Applicable
Main Span Length
281.0 Feet (85.6 Meters)
Structure Length
561.0 Feet (171 Meters)
Roadway Width
24 Feet (7.32 Meters)
Spans
1 Main Span(s) and 4 Approach Span(s)
Inventory Number
Not Applicable


View Information About HSR Ratings
Bridge Documentation
This is a large, very old, and intact example of a swing bridge, located in a unique setting between two high level bridges which are also historic.
According to Wikipedia's citation of an article by the Port of Tyne, "The hydraulic power still used to move the bridge is today derived from electrically driven pumps. These feed a hydraulic accumulator sunk into a 60 ft (18 m) shaft below the bridge; the water is then released under pressure which runs the machinery to turn the bridge. The mechanism used for this is still the same machinery originally installed by Armstrong."
HistoricBridges.org's photo-documentation is extensive for this bridge, yet lacks views from inside the swing pier. A few guest photos provided below offer views inside the swing pier and allow views of the machinery of the bridge.
Above: A view of the rollers inside the swing pier.
Above: A view of the rack and pinion system which drives the bridge.
Above: View into the west side engine room and the top of the accumulator.
Above: This view inside the swing pier shows the original three-cylinder oscillating hydraulic motors.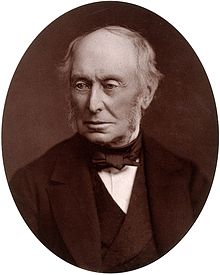 Above: William George Armstrong, 1st Baron Armstrong. Founder of W. G. Armstrong and Company.
Official Heritage Listing Information and Findings
Listed At: Grade II*
Discussion:
List Entry Number: 1390930

Swing road and pedestrian bridge, spanning the River Tyne. 1868-76, built on site of the Roman and Medieval bridges. W.G. Armstrong & Co of Newcastle upon Tyne for, and under supervision of, the Tyne Improvement Commission. Steam pumps replaced by electric in 1959. Granite abutments and piers on foundations of cast iron cylinders filled with concrete; timber control cabin and central pontoon. Wrought iron girder superstructure. Six spans, two over the land approach, two fixed spans over the water and the two spans of the rotatable central portion. North and south land abutments each of two piers arched together to provide an opening for the passage of land traffic. Surmounted by four pillars extending above the roadway topped with freestone and granite copings and groins. Coats of Arms of Gateshead, Newcastle and Port of Tyne Authority carved in relief on outsides of pillars. North and south piers with cutwaters and a recess of arctuate shape at their top forming a ledge on which the end of the bridge centre portion rests. Central pier with cutwaters supports swinging section of bridge surrounded by a timber jetty extending to the east and west to incorporate central pier of High Level Bridge. Two five sided stone projections either end of central pier house machinery for opening the bridge including original boilers, electric motors and pumps, accumulators and hydraulic engines and gearing all in duplicate. Bridge deck carries a roadway 7.3m wide with footways 2.4m wide either side. Ornate lamp standards and closeable gates either end of fixed sections. Maintenance platform suspended below deck on rollers. Swinging section of bridge approximately 86m long revolves on a roller bearing central pivot. Two large girders form two segmental arches filled with latticework. Central arched linking bridge; octagonal timber cupola with ogee roof and circular domed lantern on top. Swing span carries two iron staircases to cupola. The bridge is operated by machinery activated by high-pressure water from a hydraulic accumulator. Originally operated by hydraulic motors, now electrically powered; the mechanism, housed on the central pier is complete and operable. Swing bridge opened in 1876, a necessary development to allow for up river navigation by sea going vessels, particularly to Lord Armstrong's expanding Elswick Works. This development gave considerable benefit to the rapidly developing industry in that area. Hindmarsh R. F, 1930 Some of the Tyne Bridges, 6-9. Manders F and Potts R 2001, Crossing the Tyne 48-56.


Photo Galleries and Videos: Swing Bridge
Original / Full Size Photos
A collection of overview and detail photos. This gallery offers photos in the highest available resolution and file size in a touch-friendly popup viewer.
Alternatively,
Browse Without Using Viewer

Mobile Optimized Photos
A collection of overview and detail photos. This gallery features data-friendly, fast-loading photos in a touch-friendly popup viewer.
Alternatively,
Browse Without Using Viewer

Maps and Links: Swing Bridge
Coordinates (Latitude, Longitude):

Search For Additional Bridge Listings:
HistoricBridges.org Bridge Browser: View listed bridges within 0.5 miles (0.8 kilometers) of this bridge.
HistoricBridges.org Bridge Browser: View listed bridges within 10 miles (16 kilometers) of this bridge.
Additional Maps:
Google Streetview (If Available)
GeoHack (Additional Links and Coordinates)
Apple Maps (Via DuckDuckGo Search)
Apple Maps (Apple devices only)
Android: Open Location In Your Map or GPS App
Flickr Gallery (Find Nearby Photos)
Wikimedia Commons (Find Nearby Photos)
Directions Via Sygic For Android
Directions Via Sygic For iOS and Android Dolphin Browser
Ordnance Survey Maps (UK Only)


© Copyright 2003-2022, HistoricBridges.org. All Rights Reserved. Disclaimer: HistoricBridges.org is a volunteer group of private citizens. HistoricBridges.org is NOT a government agency, does not represent or work with any governmental agencies, nor is it in any way associated with any government agency or any non-profit organization. While we strive for accuracy in our factual content, HistoricBridges.org offers no guarantee of accuracy. Information is provided "as is" without warranty of any kind, either expressed or implied. Information could include technical inaccuracies or errors of omission. Opinions and commentary are the opinions of the respective HistoricBridges.org member who made them and do not necessarily represent the views of anyone else, including any outside photographers whose images may appear on the page in which the commentary appears. HistoricBridges.org does not bear any responsibility for any consequences resulting from the use of this or any other HistoricBridges.org information. Owners and users of bridges have the responsibility of correctly following all applicable laws, rules, and regulations, regardless of any HistoricBridges.org information.